Happy December 1st! I hope you are all staying warm and enjoying the holiday season!
I am so happy to be a part of
I'm Lovin' Lit
and her Winter Planning Giveaway. Guess what...EVERYONE wins! If you would like to learn more about the scavenger hunt, head on over to
I'm Lovin' Lit
to get all of the details to begin the fun!
For those of you that don't know, my name is Laura (Love to Teach) and I live in Upstate New York. I currently teach Kindergarten (my first year in K!) but most of my products are upper elementary since I have spent a lot of time in those grade levels. My
TPT store
is a variety of K-8 products so I hope you can find something for you! Here is a picture of me and my baby sheltie-pom Lily!
For the scavenger hunt, please follow
my blog
: (which you are at right now! hehe)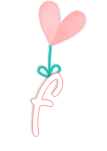 The product I will be giving away is my
Christmas Math and ELA Printables for grades 3-5
: ) The unit includes Christmas writing prompts, stationery, grammar activities, multiplication, long division, and fractions. There is a total of 59 pages in this unit!
Here it is, my secret word : ) I hope you enjoy your hunt! Thank you so much for stopping by my blog! XOXO